We love Jeremy so much around here. He's just one of us. I've had people wonder if he was my son. I guess it's because of the red hair. Anyway, he's a smart young man with a heart for God and was called to preach this summer while on the mission trip to Puerto Rico. I believe the Lord is really going to use him. I'm so glad my son has someone like Jeremy to call his friend.
Happy Birthday, Jeremy!!!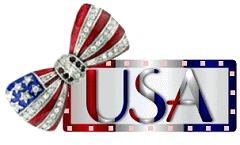 Y'all like my bling-bling blinkie? I think it's pretty. It makes we want to stare at it. lol
We were invited to have a late lunch with our good friends, Brenda and Clifford. They grilled hamburgers with all the fixins. Brenda even made her very first potato salad, which was RIGHT ON! For a transplanted yankee, she knows how to make a good tater salad! And for dessert, Hannah made a delicious pecan pie. As good as the food was, the fellowship was better. The guys ate outside on the deck, while us hens clucked at the kitchen table. That was fun. When the guys were finished eating, they paired up for a game of horseshoes. Harrison made a ringer helping to lead him and his dad to victory over Justin and Brother Clifford. He was proud of that!
We had a great time! Thanks, Y'all for a fun-filled afternoon!
We would have LOVED to have stayed longer, but Bruce had to get to the church for bluegrass practice. The Vintage group is playing at a restaurant owned by a couple in our church next Saturday. So if y'all want some fish and bluegrass gospel next Saturday night, let me know. I'll tell ya where to go!